Jodi House EMPOWERS brain injury survivors to not merely survive, but THRIVE.
No one is ever turned away from Jodi House because of the inability to pay.
WHO WE ARE
We help brain injury survivors reclaim their lives, and help families and caregivers find solutions, resources, and support.
A brain injury can happen to anyone, anywhere, anytime. Whether due to an auto accident, sports injury, stroke, tumor, or one of countless other causes, chances are you, or someone you know, has been affected by a brain injury.
LEARN MORE
WHAT WE DO
Our Programs allow those with brain injuries to regain the support necessary to recover to the extent that they are able.
Though each of our members is experiencing different levels of function regarding vision, speech, balance, and cognition, they are all able to benefit a variety of our programs, and contribute to our organization by acting as a source of support and strength for each other.
LEARN MORE
HOW TO HELP
You Make The Difference
Jodi House relies on volunteerism and charitable support to fulfill its mission in empowering brain injury survivors to thrive. Gifts of time, talent, and resources help us to provide services for brain injury survivors, many of whom would not otherwise have access to continued support.
LEARN MORE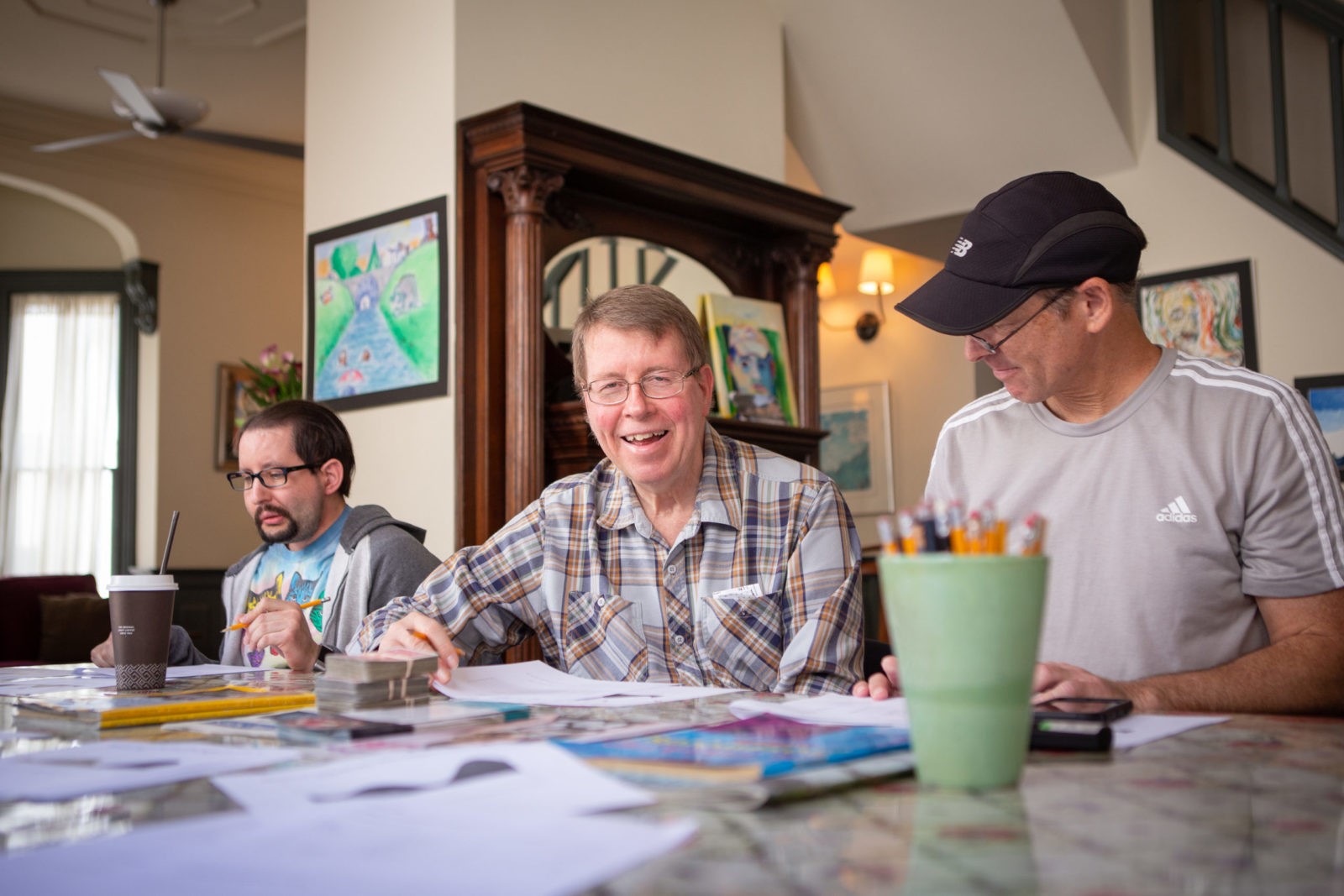 Jeff experienced a severe brain injury after a near-fatal car accident. Once medical rehabilitation services ended, his family could find very few resources for continued support in their home state of Illinois.
After learning about Jodi House online, Jeff's family took a trip to California to see the program firsthand. Finding no other programs quite like it, they made the lifechanging decision to uproot themselves and move across the country in January 2018 so that Jeff could attend Jodi House. With the help of daily classes focused on cognition, mobility, and emotional wellness, Jeff has made great strides in his recovery at Jodi House.
His speech and communication have improved; he has greater control over his emotions and impulses; and he is now able to walk longer distances. In addition, Jodi House has provided Jeff's family with the respite that enables them to continue their daily activities and feel supported as full-time caregivers.